Parametric Biodigital Inspired Tessellation for Mass Customized Digital Fabrication
Keywords:
Arduino, CNC fabrication, mold-making, parametric tiling, patterns, polymers
Abstract
This paper researches the limits of repeating patterns that tesselate in a more artistic way for architectural application that is not limited to creating regular triangular, rectangular or hexagonal pieces with decorative purpose and sole material usage. Digitally parametric modeling and CAD-CAM paradigm with input-output sensorial microcontrollers, have brought the possibility to explore the limits of mixing up manual and automatized fabrication techniques with the infinite geometrical potential, implementing AI features. The applied research is being materialized into a mixed technique grayscale concrete floor-tiling prototype featuring concepts of passive flame-imitated indirect red light to enhance health benefits (Arduino microcontroller operated) and zero-waste manufacturing by carrying out CNC milling positive cast to a rubber mold to create an exact amount of geometrically matching pieces needed for the design.
References
A novel approach to using light to treat macular degeneration [online 01.12.2021.] http://www.clearmindfocus. com/downloads/macular_degeneration.pdf
Asprey, D. Health Benefits of Red Light Therapy and How to Get It [online 01.12.2021.] blog.daveasprey.com/ health-benefits-red-light-therapy/
Graham, D. The Very Best of Friedrich Nietzsche: Quotes from a Great Thinker. South Carolina: CreateSpace Independent Publishing Platform, 2014, 66 p.
Issa, R. Essential Mathematics for Computational Design. Seattle: Robert McNeel & Associates, 2009, 38 p.
Maslow CNC [online 01.12.2021.]. https://www.maslowcnc.com/
Saunan mitoitus [online 01.12.2021.]. https://tahtisaunat.fi/saunan-suunnittelu/mitoitus
Stavric, M., Marina, O. Parametric Modeling for Advanced Architecture. International Journal of Applied Mathematics and Informatics, 2011, Vol. 5, issue 1, p. 9–16.
Vervoort, R. Un monde étrange: Hybridation dans l'Art nouveau et le Symbolisme. Brussels: Réseau Art Nouveau Network, 2013, 144 p.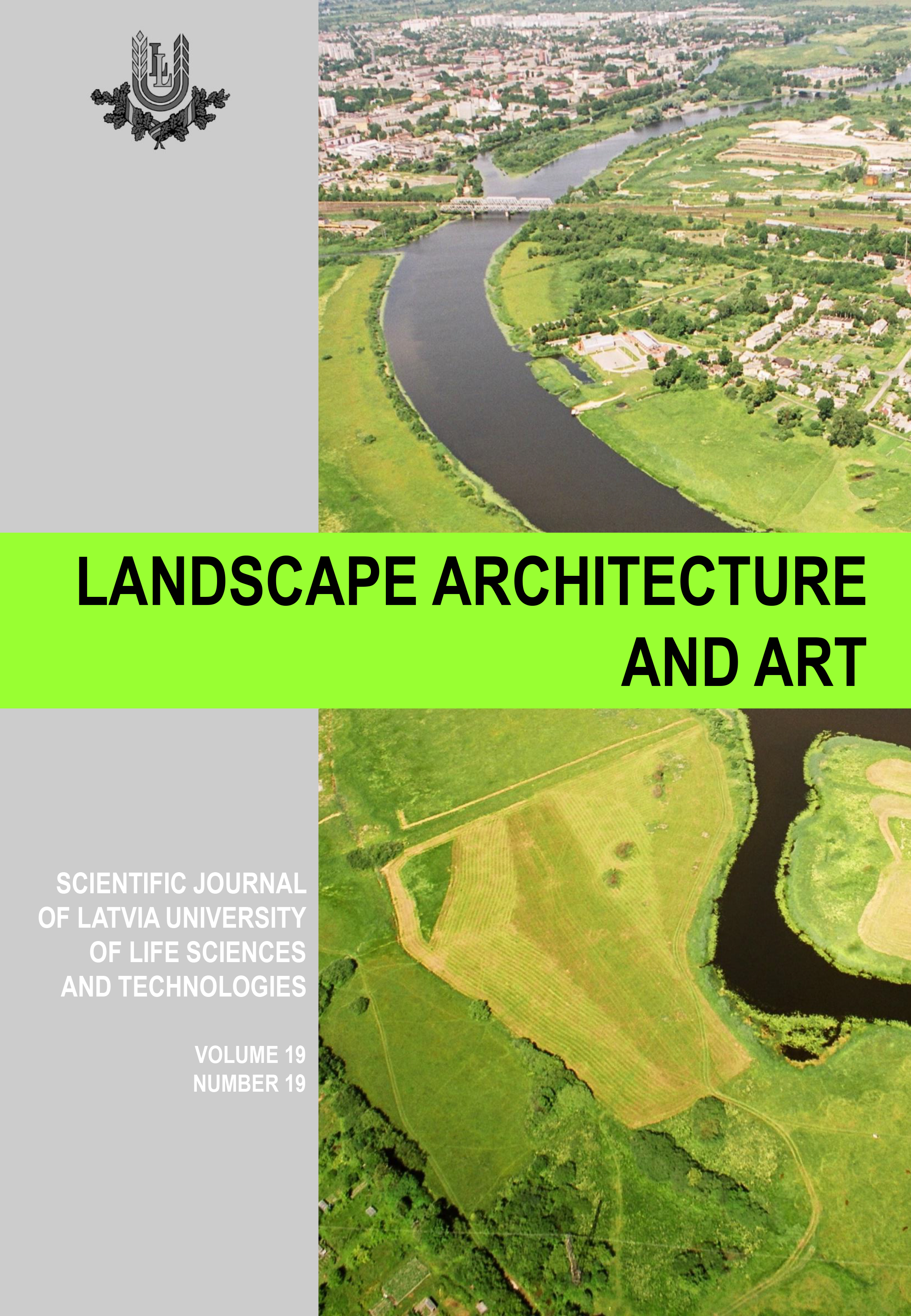 Downloads
How to Cite
Riekstins, A. (2021). Parametric Biodigital Inspired Tessellation for Mass Customized Digital Fabrication. Landscape Architecture and Art, 19(19), 116–120. https://doi.org/10.22616/j.landarchart.2021.19.11
License
Copyright (c) 2021 Landscape Architecture and Art
This work is licensed under a Creative Commons Attribution-NonCommercial 4.0 International License.